Narendranath Dutta was born on 12 January 1863 . Young Narendranath's quest for knowledge brought him into contact with Sri Ramakrishna at the Dakshineshwar Kali Temple in Kolkata. From here began Narendranath's transformation into Swami Vivekananda, the monk who would one day become a world-leading thinker-philosopher. in 1881, he met with Shri Ramakrishna Paramhamsa at Dakshineshwar's Kali temple and became a disciple of Saint Ramakrishna Paramhamsa. He introduced Indian philosophies of Vedanta and Yoga to the Western World. He was extremely patriotic towards India and is considered a hero for his contributions to the philosophies of his country. He also drew attention to the wide-spread poverty in India and for the development of the country poverty issue should be taken seriously. Some of the highlights of his teaching are :
Boost self-confidence: Swami Vivekananda preached that 'You cannot believe in God until you believe in yourself.' He always exhorted everyone to have faith in themselves and their abilities.
Develop positive feelings: "Anything that makes you weak physically, intellectually and spiritually, reject as poison. As children grow up, some of their positivity, optimism and confidence is replaced with negative feelings. They begin doubting their abilities, feel sad and worthless, and lose interest in activities.
Connect with inner self: "Talk to yourself at least once in a day. Otherwise you may miss a meeting with an excellent person in this world." These words of Swamiji stress the importance of connecting with our inner self. "The greatest religion is to be true to your own nature. Have faith in yourselves."
Set goals and achieve them: "Arise! Awake! And stop not until the goal is reached." Like adults, children also need purpose in life, without which they will never be able to harness their potential. Setting goals and working towards achieving them, plays a very important role in helping a child work to a plan, feel responsible and accountable. Doing so also inspires him to push himself.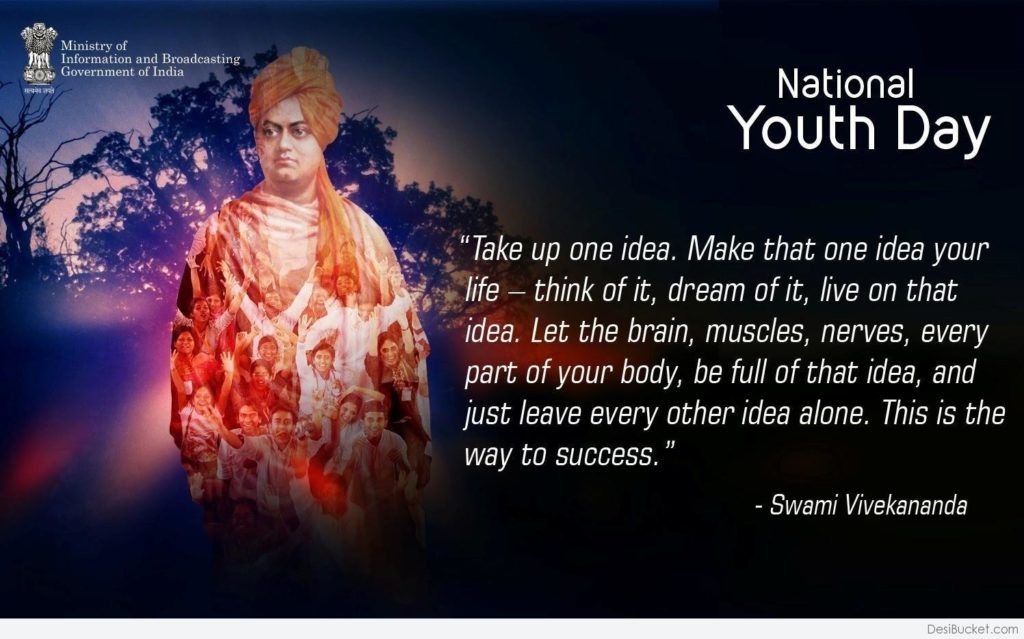 Be grateful: "Who is Helping You, Don't Forget them. Who is Loving you, Don't Hate them. Who is Believing you, Don't Cheat them." These immortal words of Swami Vivekananda tell us how important it is for us to be appreciative and thankful.
Shishir Mandya
Editors Note .."Across all levels of the education system, we have tended to focus on acquiring knowledge rather than skills sets. But there is a fundamental difference between the two.
Skill development initiatives can help mitigate the crisis to an extent but according to experts, they focus more on industry-specific skills and are not holistic in nature. With India at the cusp of a creative technological disruption, acquiring 21st Century job skills will be crucial as many old jobs are likely to be replaced with the introduction of newer technologies. Nevertheless, a course correction is underway now. Perhaps, Vivekananda was right when he critiqued the Western education system in India, "Education is not the amount of information that we put into your brain and runs riot there, undigested, all your life." When put into use, it will be the biggest #Tribute to Vivekananda if India finally succeeds to reap full benefits of its unique demographic dividend.