A typical everyday pre-bedtime scene at home until yesterday-
Me: Krish, you have final 10 minutes to get hold of your book and start reading. Hope you remember you promised to read at least two pages a day and ONLY then I can consider your request to get a birthday gift of your choice!!
Krish: (no reply…as usual either lost in his own world or humming a song to himself or daydreaming
planning about holidays which are still months away).
Last night: Me: Krish, you have final 10 mins to get hold of your book and start reading. Hope you remember you promised to read at least two pages a day and ONLY then I can consider your request to get a birthday gift if your choice!!
Krish- (no reply)  Mom: KRISSSHHH? still no reply..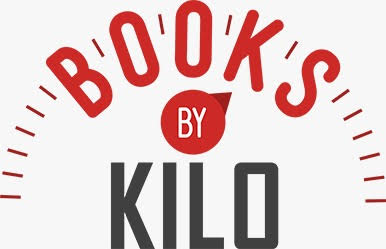 Sometimes I wonder if HE tuned all boys to turn a deaf ear to Moms and later wives. God save him in future. So, the curious and frustrated mother heads to check on her son with lighting speed and was stunned to see Krish glued to a new book , flipping over the 4 th page already!! This was THE moment I have been waiting to see since the last 3 years. As its rightly said, there is no such thing as a child who hates to read– there are only children who have not found the right book.
All thanks to 'The Book Man!!' Krish was able to find the right book for himself. The Book man is just like any other super heroes, be it Marvels or RA one. Even if he doesn't dress like them though!! Krish
believes Mr Book Man has magical powers, as he can not only get the book you wish for, but also get it delivered to you at your doorsteps- in a day!! And now Krish can order his favourite books sitting at home from the best authors- online… and it costs even less than what I spend at a PVR cinema hall. Now that sounds like a good deal, parents, doesn't it?
Super Hero Mr.BookMan: Mr.Abhishek Sayam is the one who initiated the idea of selling books by weight online and is the Director- Founder at 'Books by Kilo'. 'Books by Kilo' believes that the client should 'Spend less and Read more' which also happens to be their tag line. This is the first time books are sold by weight online thus making it a very unique concept. The best thing about 'Books
by kilo' is that the books are second hand yet they are as good as a new copy and they are all original prints sold at a very affordable price, thus its as good as a jackpot for all book lovers.
Mr. Sayam also has a book store in Kamothe, Navi Mumbai where one can buy books or even rent them out. Again the rents and deposits are lowest in the market. 'Books by Kilo' also extends its services to online buyers where the books get delivered at your doorstep within a day if in Mumbai or gets couriered to you with the best service provider that reaches your home city fastest. They deal in all genre of books online and stock most of the categories at their bookstore in Kamothe.
'Books On Rent' is the Online library where customers can select the book then order it on rent sitting at home at the lowest cost in the market. This facility is currently available at their Kamothe store and will soon start online from next month.
Mr Sayam and his team provide books to many corporates, schools and colleges. They hold exhibition of the books on invitation during college festivals or functions.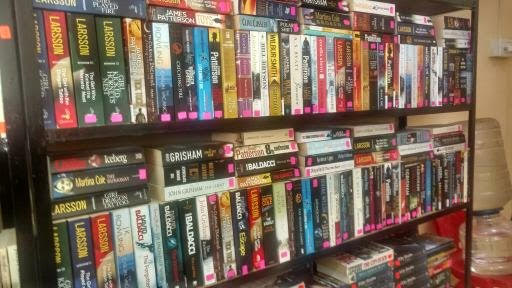 Abhishek is a textile Engineer from VJTI. He has 14 years of experience in E-commerce industry. Back then in 2004,  Abhishek took up a job in Operations with Shaadi.com. This was the time when people here still believed that our life partners are already decided up there….by HIM (actually maybe that's the reason why marriages worked for long then). So, friends and family mocked him saying who would rely on online matrimonials? It was a new concept and still Abhishek took it up. Be it his curious mindset or the urge to learn, he has always been into innovative-path breaking assignments ever since the beginning. Post Shaadi.com, he worked for E-bay.com again in Operations for 3 years and BillDesk for 4 years and learnt everything about online payment gateways. This experience helped Abhishek liked to learn the latest and the best things coming up, he kept himself updated of the newest innovations. Although, Abhishek does not have any business background and hails from a humble Maharashtrian family that didn't stop him from being fearless. He dreamt big. For that he knew he had to first gain experience and learn. Abhishek was so keen on learning that he even worked for one of his employers without salary for 6 months. He wanted to work under that pressure and understand what it takes to pull your business out of the quicksand. And they made it out! His employers were able to get good investment and were willing to offer him a great hike. But his true calling was and the same day he put down his papers.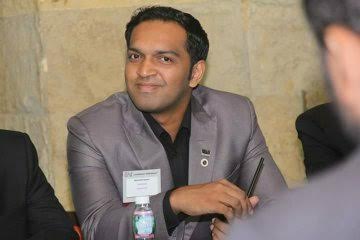 The future- Abhishek dreams to convert his one small bookstore into a huge book hub, where book lovers can visit and fall in love with books all over again. He wants to open stores out of Mumbai in future and have a chain of 'Books By Kilo'. He just hopes that we can have more book lovers amongst the children, and that's the issue he is very concerned about. He is worried about the fact that kids now-a-days don't read enough as much time they spend on gadgets. He recollected how he got into the reading habit himself. 
All, thanks to technology and advanced lifestyles, we don't let our kids get bored. Guess, we need to let our kids get bored often if that can help them find the right book for self. As for me as a mom is concerned I love reading my son's story books as I never got to see and feel such amazing books back then as a kid. Can't wait to visit Mr Bookman to get a fresh stock…till then find a book you or your kids can fall in love with. It makes sense falling in love with a book cause they love you back unconditionally and you can fall in for as many as you can at a time.
AARTI MARDHEKAR KAGWADE
Editors Note : Mental stimulation like reading can help protect memory and thinking skills, especially with age. … The act of reading does a number of things that helps heighten overall brain function and increase memory –