Language isn't  the barrier if you have burning passion within you . Ajinkya Kottawar a  26 years old Mechanical Engineer is one of the youngest persons, to receive highest number of patents in India . He is compared with Newton , Edison and Einstein. As a Child, Ajinkya grew in small village called Patanbori in Yavatmal district in Maharashtra. Belonging to middle class family he believes he learned to utilize resources properly and many other values which makes you strong to survive in adverse situation .
Since he was a child he had curious nature and focused on how our theoretical knowledge could get implemented practically just like the true character called Phunsuk Wangadu in 3 idiots movie. After passing 10th when he took admission to 11th std he couldn't  pronounce words physics , chemistry and maths instead  he use to tell name of his subjects  in Marathi as Bhautik  Shastra , Rasayan shastra and Ganit . It sounds quiet funny and interesting at same time because we live in an era where we come across people who feel ashamed of speaking in their mother tongue or most of them speak in hybrid languages .But yet language wasn't the barrier for Ajinkya for fulfilling his dreams.
After passing out as an engineer, his parents wished he should do a  job but didn't force him ,  which helped him to get into  research . This was  the kind of creativity he liked . While pursing his higher education in Assam, he created bio-diesel from tree leaves but it wasn't implemented. He had to stop pursuing his M.Tech as many hurdles came in his way . He also created a voting system which would avoid duplication of votes but the higher authorities refused to see the project . The journey didn't stop here. From 2013, he has 18 patents  in his name registered with intellectual property India .
He was Recently awarded with the "Zee Yuva Sanman 2017" in the field of Research and Technology. He has registered 16 patents at an early age of 26 to became the YOUNGEST INDIAN to achieve this feat.
Holds name in "THE LIMCA BOOK" and The "INDIAN BOOK OF RECORD ".    Holds a record of registering 4 patents in just a single day.    Awarded with "Young Achievers Award 2018" for research and contribution in social area.   Awarded with "SAKAL SANMAN 2018" for research and invention.
He also studies psychology for understanding behaviour pattern of people so that he can understand requirements and needs of people,  which helps him to create innovative things which will make everyones day to day lives easy and will be helpful socially .
Collaborating with Sonam Wangchuk the real hero of Amir Khans movie 3 idiots who focuses on practical learning Ajinkya setup DYNAN foundation which includes, renowned scientist of India like Dr.Vijay Bhatkar ,  Dr Prakash Amte , Mr Nishikant Deshmukh etc .  Their aim is to emphasize school students into practical learning, than bookish knowledge. Like  theorems are used actually implemented in our daily lives . Visually teach them in form of movies . There are good results too . A student from 8th std has setup his own website company after being in touch with DNYAN foundation . Around above 500 experiments will be shown in schools to students by the foundation in upcoming years .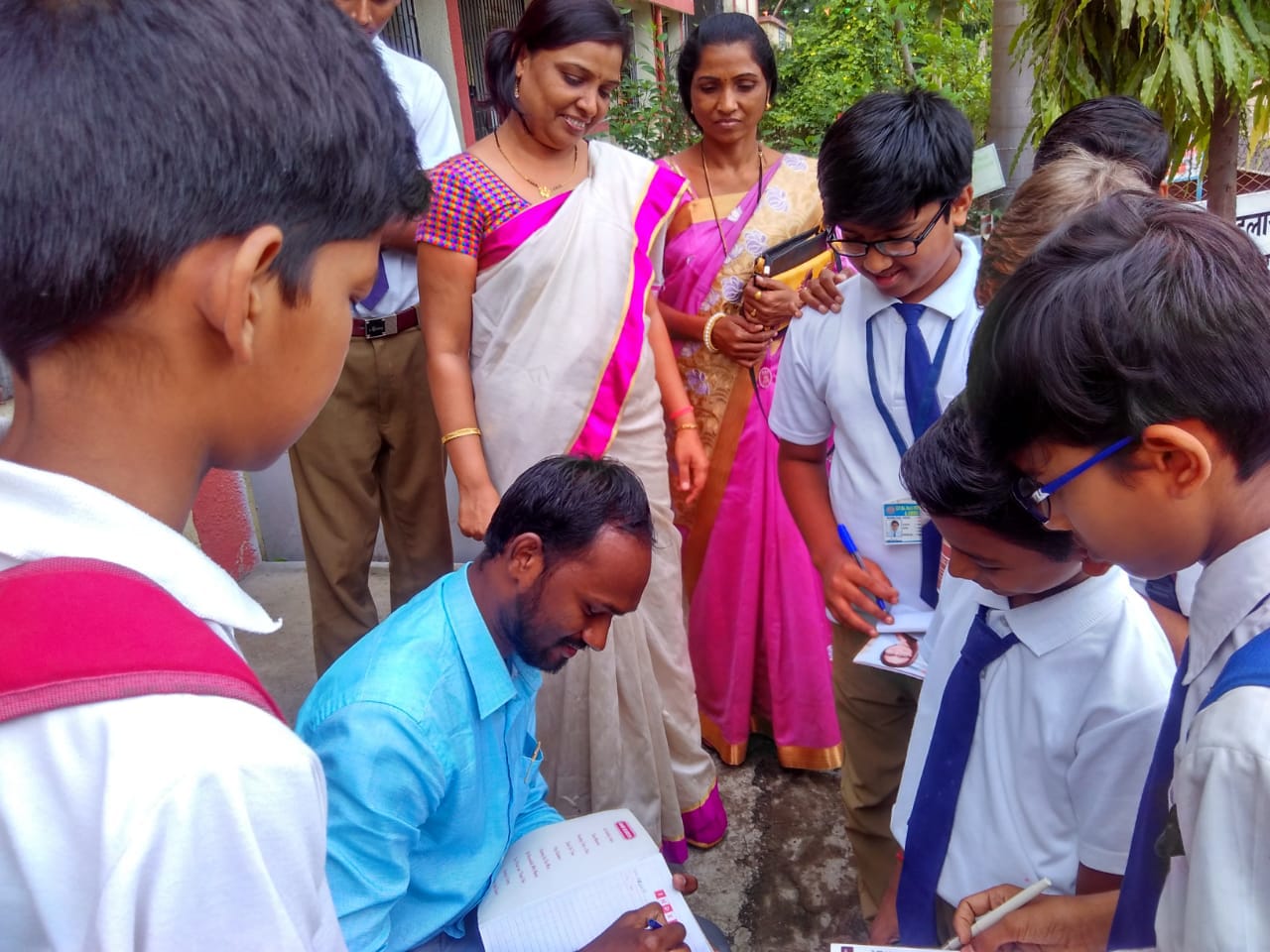 Currently Ajinkya is the MD of the research wing at SOFTSENSE TECHNOSERVE which is India's , 3rd ETHICAL HACKING LAB and Maharastra's first..The only lab which is available for students and professionals .
For college students they have a section called project growth . Engineers from different departments come together and work for innovations .
From 3 years AJINKYA is working on education system which focuses on practical learning .He believes our syllabus is not taught in right way to students . We are not taught how the education will be useful apart from earning fat salary .When the student passes out he should have his own product ready .
Last but not least. Ajinkya feels,  what we really fear is to start something new.  Research at a Glance   can be seen on http://softsense.ind.in/
Shraddha Jagdale (cyberlaw consultant , graphic designer , content writer )